Chairman's Message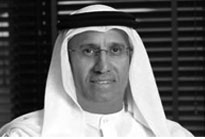 Humble beginnings cemented our core values – integrity, people, innovation and responsibility – into our business philosophy, creating The ALSA Way. In the ten years since, ALSA Engineering & Construction has been on a remarkably successful journey, and we look forward to sharing that story with you. 
Our values built the foundation that carried us through a fantastic decade. Coupled with an unwavering commitment to health, safety and the environment, we saw ALSA become a partner of choice in Abu Dhabi's EPC oil and gas sector. 
As we prepare to embark on the next chapter of our journey, our values are the platform upon which we will build. As the leadership of the UAE continues to inspire development, we hope to be there every step of the way.
As an Abu Dhabi-based company, it gives us great pride to have been involved in projects of national importance. Our business excels only through the relationships we've built so far and by execution that promises a world-class standard. Now, as we shift to embrace the opportunities of the future, The ALSA Way will always be the benchmark against which we measure our success.
We have spent ten years building a culture unlike any other – we sincerely hope you find inspiration in our history, and look forward to writing new pages together. It is an absolute pleasure to introduce ALSA Engineering & Construction.