Board of Directors
Chairman
Mr. Rashed Al Suwaidi
Mr. Al Suwaidi graduated with a degree in Petroleum Engineering in 1981 in the USA.
After graduation, he rapidly moved up through the ranks of ADNOC, the national oil company of Abu Dhabi, until he became the Director of Exploration and Production. He then went on to have numerous concurrent directorship in other ADNOC subsidiaries: ADMA, ADCO, ZADCO and ADGAS.
The Chairmanship of ADPPOC, ADDCAP and National Drilling company revealed and developed his entrepreneurial potential until he left ADNOC in 1999. He acquired ESSAR Drilling in 2002; which later became Dalma Drilling and sold to an IPO: Aabar Petroleum, launched by him in 2005.
He is also currently chairman of Al Maha Petroleum in Oman, Colombo Shipyard in Sri Lanka, Gulf Marine Services, Control & Application Emirates, and Horizon Energy in Abu Dhabi. He also holds directorships in the Abu Dhabi Investment Development Company (Marina Mall) and Noor Capital (Abu Dhabi).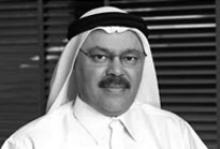 Vice-Chairman
Mr. Abdul Jabbar Al Sayegh
Mr. Al Sayegh is a graduate in Business Administration from the University of Denver, Colorado, USA. He commenced his public career in Finance and Administration in 1980 when he joined the Abu Dhabi Investment Authority. His first directorship came his way in 1985 after earning the Deputy Managing Director position with Abu Dhabi Commercial Bank (ADCB). The Al Sayegh Family started their private business in 1980 with $13,000 capital and two employees. Under Mr. Al Sayegh's leadership as Chairman and management as Chief Executive Officer, Al Sayegh Brothers Group is now a multimillion-dollar enterprise with over 4,500 employees. Mr. Al Sayegh is a founding member of Noor Capital and is currently its Managing Director.
Board Member
Mr. Ghassan S. Arbid
Mr. Arbid had held numerous senior level management positions including a Managing Director role with a reputed international company serving the Oil & Gas Industry, where he headed up Europe, Africa and Middle East operations. Mr. Arbid graduated in 1975 with a Master's degree in Computer Science from Southwest Texas State University