ALSA honoured with 2014 IPLOCA Environmental Award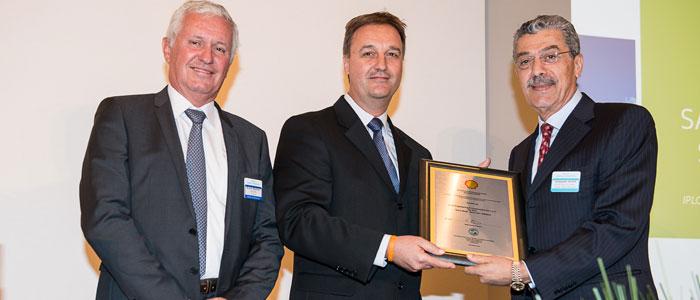 Photo: Bruno Maerten, IPLOCA HSE Committee Chairman, Loek Vreenegoor, Shell Projects & Technology and Ghassan Arbid, CEO, ALSA ENGINEERING & CONSTRUCTION
17 October 2014 Abu Dhabi, UAE: ALSA Engineering & Construction was presented with a runner-up certificate for the International Pipe Line & Offshore Contractors Association's (IPLOCA) Environmental Award sponsored by Shell, for its innovative Save Life, Save Water initiative.
The prestigious 2014 runner-up accolade recognises ALSA's significant commitment to environmental sustainability.
The Save Life, Save Water scheme has transformed the company's approach to water conservation at its worker accommodation sites. The introduction of an enhanced water conservation system has allowed ALSA to recycle water for day-to-day purposes, reducing water waste by nearly 30 per cent. With further enhancements, the company expects to reach a savings rate of 75 per cent.
"At ALSA, we put a major focus on environmental sustainability, and it is a fantastic achievement to have this acknowledged by a respected industry authority such as IPLOCA," commented Ghassan Arbid, CEO, ALSA Engineering & Construction. "The Save Life, Save Water initiative has not only revolutionised our environmental efforts, but also been recognised as an example of innovation in the pipeline construction industry. We couldn't be more proud of our team, they deserve this recognition"